Medical, Dental, & Pharmacy
Looking for IT support and services for your Medical and Dental Office in Miami?
Besides the doctors, dentists, and nurses that we see in healthcare, there is a large group of other professionals in the industry that work behind-the-scenes that are just as important. These professionals use tools and technologies that make hospitals run efficiently.  
Managing an entire IT framework while also providing medical care is a challenge in itself because it requires additional infrastructure, cost, and resources. RYC Business IT can take that burden off your shoulders given that we provide comprehensive IT support for medical and dental businesses as well as other managed IT services for healthcare organizations in Miami, Florida. Everything from protecting the personal information of your clients in accordance with HIPAA regulations to securing a network for your workspace or streamlining communication with your patients is all taken care of by our professional IT team. 
Managed IT services in the health care industry
It is important for healthcare businesses to meet the needs of their clients and build an infrastructure that is robust and secure. Keeping that in mind, RYC Business IT offers network designs for hospitals, dental offices, and pharmaceutical companies that are optimized, secure, and resilient in order to ensure faster data transfer and protection of patient information from cyber threats.
Move to the cloud
The cloud solutions offered by RYC Business IT enable efficient storage of electronic medical records besides streamlining collaborative patient care. This has made it easier for doctors and other medical professionals to collaboratively view and share any patient's medical record. For example, a doctor in Miami can see the results of the interaction between the patient and other physicians anywhere in the state of Ohio and provide care accordingly.
Cloud computing decreases data storage costs since rather than hosting the data on a personal computer or establishing an on-site data center with servers, the healthcare providers can store, manage, and process data through remote servers hosted on the internet.
Unified communications can transform your health care business
The representatives of pharmaceutical companies need to travel often with healthcare providers across the country to market their products. These trips add up financially for these pharmaceutical companies. RYC Business IT can offer a unified communication solution that helps to not only save costs but improve profits as well. The video conferencing allows representatives to meet clients face-to-face anytime. Meetings can be done at a moment's notice from a variety of locations at any time. The amount of time spent in meetings gets cut down by the use of video conferencing software significantly because the representatives don't have to send documents back and forth. Even if the representatives have to travel, unified communications provide the same tools they have in the office on their mobile devices.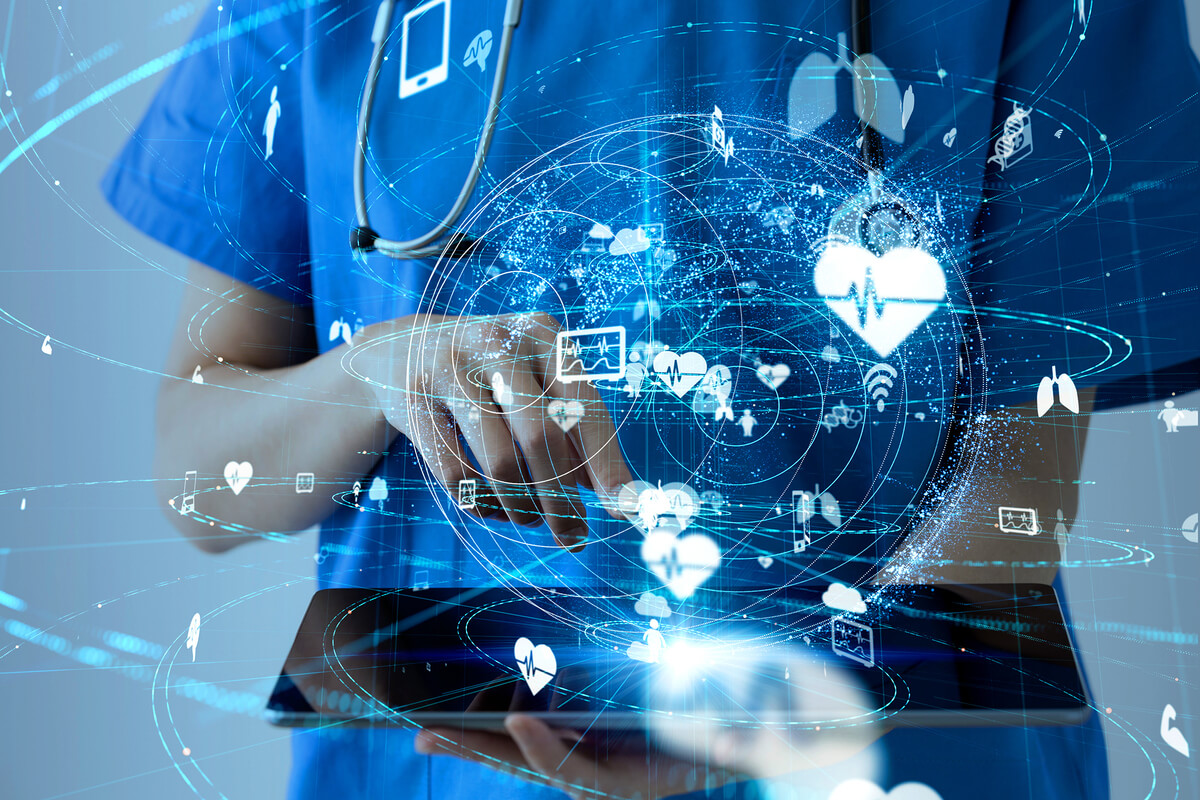 Why RYC Business IT?
We offer expert management for specialists, doctor's groups, and even for small medical practices. Our certified IT support engineers can provide 24*7/365 days of IT support. Besides that, our cost-effective support options that focus on proactive technology management can help you save significant costs.
Our IT services Miami ensures that you serve your patients effortlessly, at the same time protect their data, and remain in compliance while being cost-effective.
CONTACT US
We ensure customized solutions and cost-effective IT services at all times. For more information on the best IT support in Miami, contact our experts today.
Office
12384 SW 82nd Ave, Pinecrest
Monday – Friday 9 am – 6 pm