Manufacturing & Logistics
Best IT solutions for Logistics Industry
Are you struggling to deliver high-quality services to your customers?
If the answer is yes, then your company needs to adopt innovative ways to optimize your business processes.
The logistics industry has undergone a rapid transformation with advancements in technology. This industry is the pillar for several industries ranging from online commerce, retail, utility, energy to health care.
RYC Business IT offers IT solutions specifically designed for the Logistics industry so that they can leverage the emerging technologies in an integrated fashion. This will help in reimagining the supply chain operations while driving differentiation and high-quality growth.
Cloud computing can change the very fabric of a Logistics company
The cloud-based environment provides numerous benefits for logistics companies to attain a better customer experience in terms of speed, cost-effectiveness, and improve the ability to track goods. With cloud technology, both logistics management and warehouses can securely transfer their data over the internet while keeping all cyber threats at bay. Furthermore, unlike the conventional approach where companies needed hardware and their own facility to store and monitor data, with cloud technology there is no such need. The cloud services are managed and operated by service providers which are scalable and flexible.
Migrating to the cloud improves visibility through management and tracking which is the most important aspect of a logistics firm. When Nick, an owner of a logistics firm in the state of Ohio was struggling with his inventory management which was impacting his sales and customer satisfaction. That is when he contacted RYC Business IT for a solution that could help him to successfully control his business inventory across multiple locations and warehouses.
Our team of experts offered him a customized solution which ensured that he had detailed and real-time visibility into his inventory. He was able to track and manage the inventory from multiple warehouses, locations, and stores across the state through a cloud-based centrally connected system.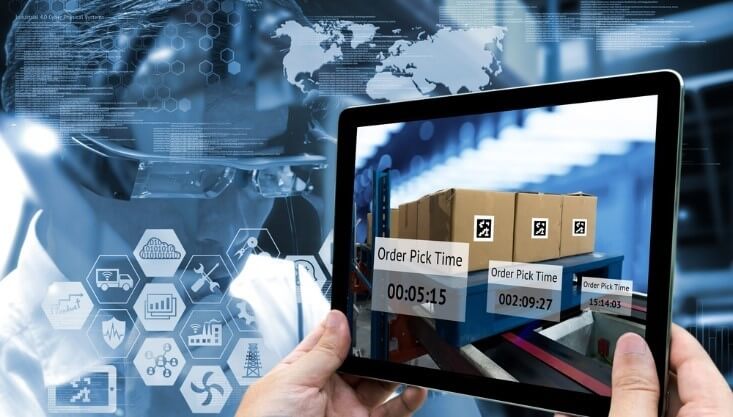 VoIP can keep logistics firms well-connected at all times
Client satisfaction in a logistics company is greatly impacted by the accurate tracking of business operations. Hence, there is a need for flexible and reliable communication solutions. RYC Business IT provides easy-to-use and cost-effective VoIP PBX systems. This can make internal communication faster and reliable.
No matter whether the employee is physically present in the office or is at the warehouse, he can be reached anytime anywhere. The warehouse employees can use their smartphones to stay connected with the rest of the company staff through wireless networks whether through chat or voice.  Moreover, the supervisors can easily communicate with anyone on the other end of the warehouse without any call charges. Similarly, drivers can use VoIP to call clients and inform them about the estimated time of arrival, thus, enhancing customer satisfaction.
How can RYC Business IT solve your problems?
RYC Business IT provides a range of public, private, and hybrid cloud solutions. We recommend the most suitable one for your firm according to the business needs. Our cloud solutions will enable new platform-based business models and will ensure increased efficiency. We are experts in providing and supporting communication and networking projects.
Our IT services Miami and IT support Miami can help the logistics industry with core network infrastructure, wireless networking, and VoIP. For more details contact the team today.
CONTACT US
We ensure customized solutions and cost-effective IT services at all times. For more information on the best IT support in Miami, contact our experts today.
Office
12384 SW 82nd Ave, Pinecrest
Monday – Friday 9 am – 6 pm