Are you struggling with trying to purchase the right technology for your business?
We provide IT equipment procurement services to save you time and hassle so you can focus on running your business.
With technology being at the core of many business processes, you need someone that understands your business and understands technology. RYC is your partner in process analysis and IT procurement, armed with over 40 years of combined IT and purchasing experience, our team of experts will provide custom tailored solutions, with the best return on your investment.
Let's see how William, a retail store owner benefited from IT equipment procurement.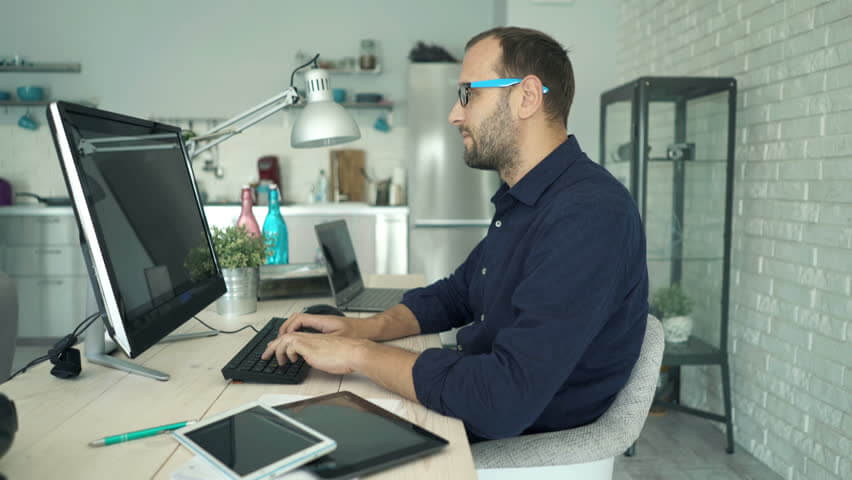 William owns a successful clothing store in Florida. With a growing business, it was getting difficult for William to both manage his business and handle the technology purchasing all by himself. POS computer, label machine, invoice printer, scan guns, he was struggling to manage everything on his own.
The procurement process included negotiation, buying activities, administration of contracts, value analysis and a lot more. William devoted his time to identifying and purchasing the IT equipment to stay ahead in the market, taking away from time devoted to increasing his business this negatively affecting his profitability. He needed a robust process of IT equipment procurement that would ensure that he gets them at an appropriate cost from the right supplier along with all the service and support contracts in place to increase his business uptime. That's when William turned to the experts at Revive Your Computer, rather than try to reinvent the wheel himself. Experts who could handle IT equipment procurement on his behalf so that he can focus on his business.
I buy everything on Amazon – why do I need IT Procurement? Hmm…what is IT Procurement?
Businesses today are operating in a globalized and an interconnected world. The big supply chains that stretch across countries can sometimes get difficult to navigate. What dimes and nickels are saved buying from the big box stores, is eaten up by the time and effort it takes to research the latest technology, costs, and competitors. In the end that 10% savings actually ended up costing big bucks, and that's just in time. It doesn't account for lack of foresight, growth, and scale – big things that can make a cheap-purchase cost you more in the end. Besides that, competition and the risk of disruption is also higher in today's world. Therefore, by hiring services of experts who can help in strategic sourcing and procurement allows you to focus more on your business processes.
Revive Your Computer's procurement professionals are experienced and can negotiate effectively and efficiently using their established and proven sourcing network; they use their sourcing strategies to get the best deal for you. The procurement professionals use their strong understanding of operational costs to offer you advice on how to procure the highest quality material within your budget and according to your business needs.
Small companies may not have the resources or the manpower that can be dedicated to procuring IT equipment and this can lead to all kinds of issues. For example, busy employees may forget to order essential services and products, or they may order too many or too little of something.  Even the larger companies who, despite having more resources, may not want to spend time on day-to-day procurement since it involves a great amount of logistics, thorough management, and careful research.
How does Revive Your Computer solve your problems?
We analyze and understand your business requirements. Our IT procurement team ensures that you won't pay through the nose to procure the latest IT must-haves. The business needs are taken into consideration regarding your budget to ensure that you run your business processes optimally. Revive Your Computer provides all IT equipment procurement service includes the ordering, purchasing, and installing as well as IT support in Miami.
Our IT equipment procurement specialists will help you identify and purchase the best technology for your business.
For more information on IT services Miami, do contact us.
CONTACT US
We ensure customized solutions and cost-effective IT services at all times. For more information on the best IT support in Miami, contact our experts today.
Office
12384 SW 82nd Ave, Pinecrest
Monday – Friday 9 am – 6 pm