Data Recovery Miami
Data Recovery Services For Hard Drives, SSD & RAID
Are you struggling to retrieve your lost data?
Murphy's Law says, "anything that can go wrong, will go wrong." And in a business, somehow, somewhere, something always goes wrong. But as long as you're prepared, most unexpected problems can be resolved before disaster strikes.
Regardless of the size of your business, data is an essential component of running it. At Revive Your Computer, we ensure that you have a strong data backup and recovery plan in place.
Why does your business need data recovery and backup solutions?
Here's an example of one of our clients, we'll call him Fred.
Fred has a financial firm in Miami. As a financial service firm, his clients depend on his guidance to help them make the most out of their financial decisions. From accounting to hedge fund management, Fred's firm advises on all fiscal aspects. He has a significant database but he never thought of backing up his clients' data. The data kept on building as his business flourished. However, one day due to a system crash, he lost all his clients' data. Being a financial firm, he was answerable to the regulatory agencies regarding the security of the financial records of his clients.
He was in a difficult situation and that's when Fred turned to the experts at Revive Your Computer who helped him retrieve the lost information successfully.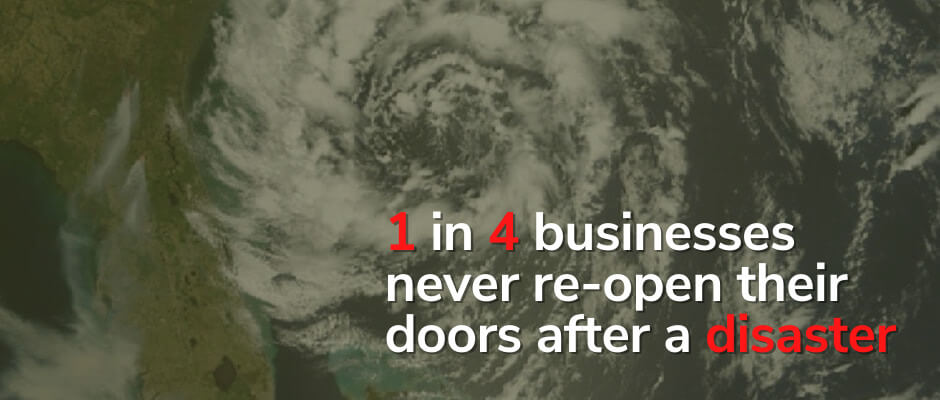 What is data recovery and backup?
Data can become compromised or lost due to many reasons, ranging from technical reasons to cyber-attacks to natural calamities such as floods or fire. The data recovery and backup guarantees that in such situations, your business won't be negatively affected.
One of the most common reasons for loss of data is human error – an employee may delete or write over data erroneously during the course of work. If you don't have a data backup then you may have to start from scratch, costing your business time, money, and information.
Your data may get compromised in a cyber-attack, all too common in today's world. In many cases, systems used by your business are then loaded with malware and other viruses. These hackers then take advantage and make demands in order to release your own data back to you. Organizations without any data recovery services may have to pay a hefty price to retrieve their own data.
Similarly, natural disasters pose a threat to companies that are located in areas that are prone to flooding, hurricanes, wildfires, etc. When the disaster strikes, the data can get wiped out along with your physical equipment if you don't have a recovery and a backup plan in place.
Like in Fred's case, since he did not have a backup in place, his business suffered losses and he did not have his client's data to manage their finances properly. Thankfully, Revive Your Computer's professional team bailed him out of this situation in no time with their expertise in data recovery and backup.
How can Revive Your Computer solve your problems?
We understand that accidents do happen and RYC's team ensures that your business is well prepared for loss recovery so that your data remains safe and redundant. Even if you lose data somehow, we can still help you recover the lost information.
So let's get started with your data recovery and backup plan today! Contact the team of experts at RYC and ensure that your "Plan B" is always in place in case of any exigency. We want to make sure that your business is up and running always.
We also do IT consulting Miami and can also provide all IT services Miami. 
CONTACT US
We ensure customized solutions and cost-effective IT services at all times. For more information on the best IT support in Miami, contact our experts today.
Office
12384 SW 82nd Ave, Pinecrest
Monday – Friday 9 am – 6 pm