We're pleased to announce that in December 2020, we underwent a name change from Revive Your Computer to RYC Business IT.
Here at RYC Business IT, we have always prided ourselves on our name and we have always served our clients in the best way that we knew how!
The name change comes after a long decision amongst us - we wish to express that we are more than just computers and technology, but a partner in success with you and your business.
Rest assured that the quality of our services will continue to be the same, as it's only a name change and we thank you for your continued support.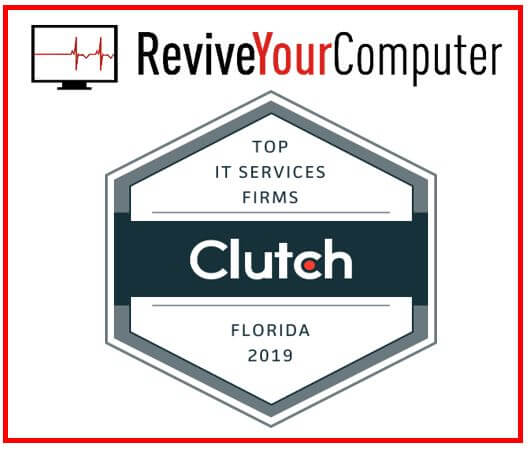 At RYC Business IT, we pride ourselves on creating long lasting partnerships with our clients based on their success. Unlike most IT companies, we dedicate time to meet your staff, work with them, and learn your business processes. This ensures that we can help make sure the technology is working for you, not against you, in the most personal way possible. With technology such as AI getting more advanced with each passing year, IT must also grow to meet the complexity of this advancing technology. After being reviewed by Clutch as a top managed service providers and one of the top B2B companies in Florida, we are proud to see that our customers are more than satisfied with our work.
In recognition of the award, our CEO and Founder stated,
"RYC strives to exceed our customer's expectations 100% of the time, it's not magic, it's not easy, and it can only be accomplished through meticulous attention to detail, compassion for what our customers do, and a passion for quality service. It's times like this that we get to pat ourselves on the back, we are fortunate to have great customers that appreciate the quality and dedication that we deliver!"